CIAT of Sustainable Urban Development for Cambodian Officials
구재연
| 기획과 |
DATE : 2023-11-20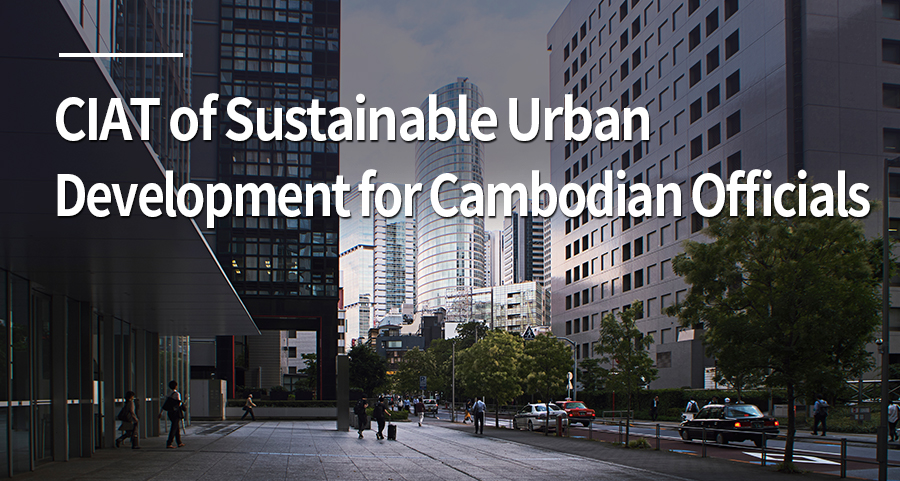 - International School of Urban Science, University of Seoul, Selected as Training Institute for KOICA global training program CIAT
- 26 Cambodian Central and Local Government Officials from NCSD Participated
- Lectures for Sustainable Urban Planning·Development, Visited some Institutes and Held a Workshop
International School of Urban Science(ISUS, Dean Shin Lee), University of Seoul(President Yongkul Won) had been selected as training institute for capacity building project for sustainable urban planning and development of Cambodia(2023-2025) by KOICA global training program 'CIAT(Capacity Improvement & Advancement for Tomorrow)'. ISUS invited the group of Cambodian officials from NCSD(National Council for Sustainable Development) and successfully finished its first year of training.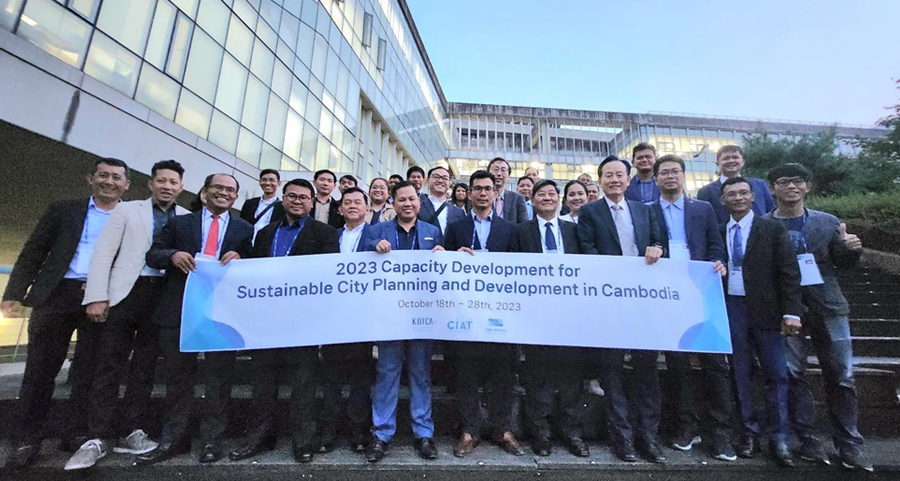 This training aimed to enhance practical capabilities through lectures for sustainable urban planning and development, visit some domestic institutions and a workshop. 26 Cambodian NCSD Officials from Central Government(Ministry of Environment, Economy and Finance, Industry, Science, Technology and Innovation, etc.) and Local Government(Siem Reap Province, Phnom Penh City, etc.) participated all together.
The training session consisted of lecture about urban policies,such as urban planning, environment, transportation and use of land, for the policy practitioners and lecture about Governance theory, cost-benefit analysis and research design methodology for the researchers. Workshop about the action plan for sustainable city was also held in the session. In order to understand Korea's sustainable development cases, participants visited some institutions like Korea Research Institute for Human Settlements, Seoul TOPIS(Transport Operation and Information Service), Water Purification Center, Sejong City Promotion Center and Cheonggyecheon Museum.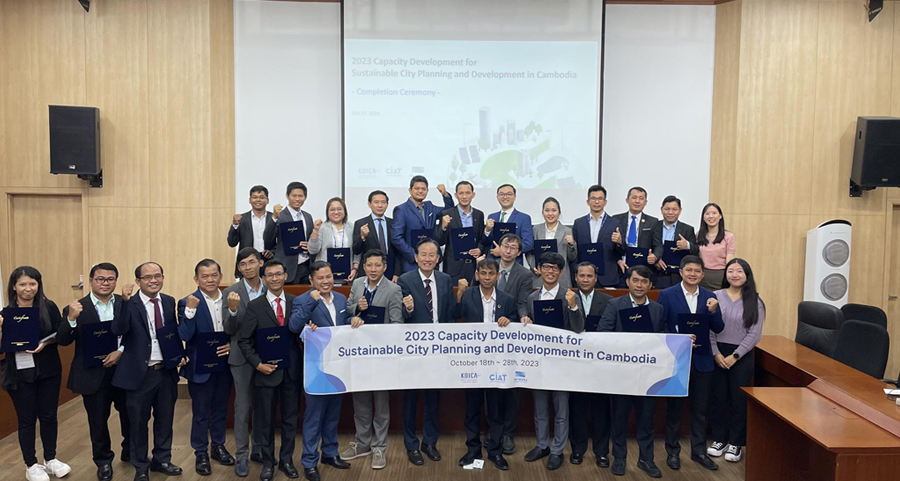 University of Seoul are anticipating that Cambodia's officials related to sustainable development could discover the urban planning and development projects and cooperate with each other through this program, and further foster Peer-Learning Group inside their department that could transfer Korean model of urban planning and development.
Meanwhile, CIAT program is a global training brand started from 2012 as a part of ODA project of KOICA. It is a HRD project for developing countries' government officials, technicians, researchers and decision makers to nurture human resources that could lead the countries' economic and social development.