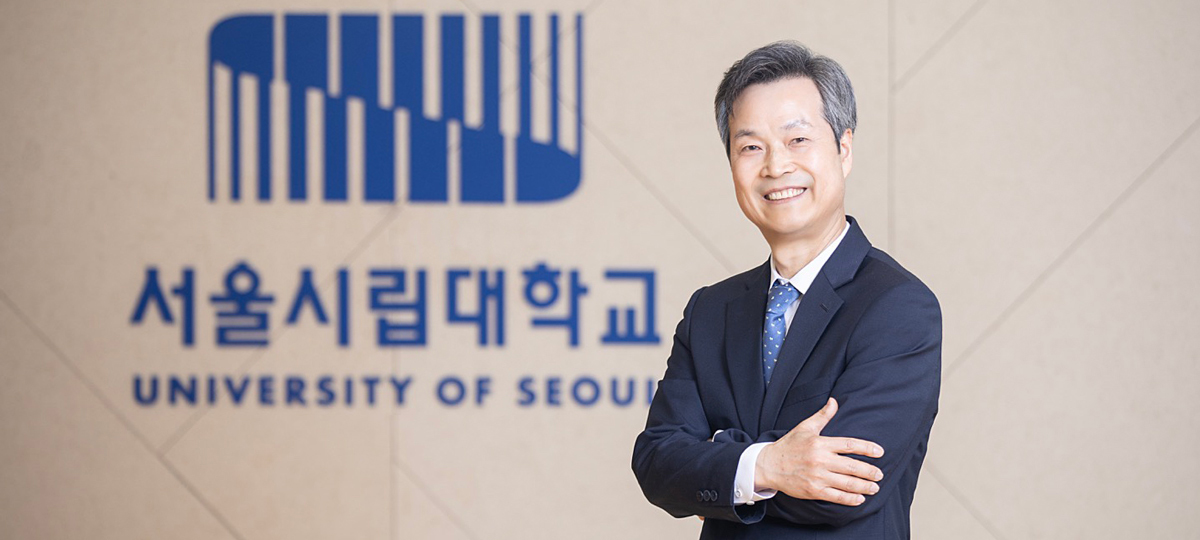 We sincerely welcome you to the website of the University of Seoul.
For more than 100 years since its establishment in 1918, the University of Seoul has faithfully performed its mission to explore truth and to serve society through creative research. As a result, the University of Seoul is recognized as a well-taught university and is evaluated as a small but strong university that conducts influential and substantial research.

With all these assets, the University of Seoul will continue to produce leaders of the future Korea with challenge spirit and warm humanity, and to present a new model of prestigious universities leading the era of the Industry 4.0 through extensive support for Big Data, Artificial Intelligence, Intelligent Semiconductors, and Smart Cities. Furthermore, based on the educational and research achievements so far, the University of Seoul will play a role as a responsible public university that contributes to the development of the country and human society as well as solving problems in Seoul. The University of Seoul has grown into a prestigious university in Korea over the past 100 years, and it will become a world-class educational and research institution that rivals the world's leading universities for the next 100 years.

We ask for your interest, support, and participation in this great journey of the University of Seoul, taking off to the world with the City of Seoul.
Thank you.
President of University