Established Industry Collaboration Center(ICC) for Specialized Field
구재연
| 기획과 |
DATE : 2023-11-20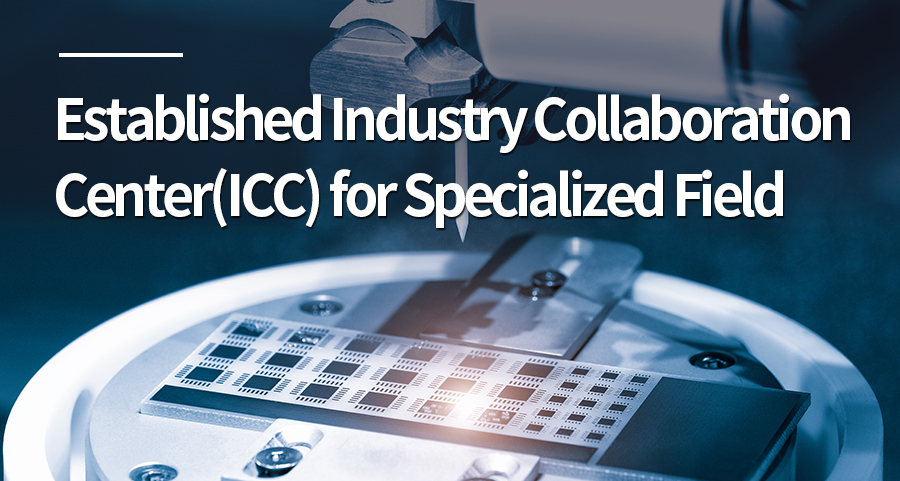 - Established on November 2nd, Selected in the field of Semiconductor·Display and Environmental Energy
- Anticipated to discover Specialized Field of University of Seoul and make a Cooperative Programs among University·Region·Enterprise
University of Seoul(President Yongkul Won) established Industy Collaboration Center(ICC) for specialized fields on November 2nd and started its first step to secure competitiveness in specialized industries.
ICC was established to revitalize the region-based specialized technology between University of Seoul and enterprises and produce performance of industry-academic cooperation.
University of Seoul Industry Academic Cooperation Foundation(Chief Yundoo Chung) set 7 parts of specialized industries of University of Seoul(▲Bio-health ▲AI·Big Data ▲Next Generation Communications ▲Semiconductor · Display ▲Envrionmental Energy ▲Smart Mobility ▲Quantum Science) based on Seoul's and national strategy-linked fields of industries early in this month.
The field of Semiconductor·Display and Environmental Energy was selected this time, and RF-energy ICC, which is in charge of Professor Moon-Que Lee(School of Electrical and Computer Engineering), aims to build the industry academic cooperation system for the application of RF/microwave energy through joint research, employee education, technology counseling and consultative groups.
Professor Heekyong Oh(School of Environmental Engineering) is in charge of the field of environmental energy(Digital Water Processing Technology ICC). Its goal is to contribute to carbon neutrality of the wastewater treatment plant based on the digital technology.
Each ICC would conduct various industry academic cooperation projects such as ▲discovering new enterprises for paid membership ▲development of a joint curriculum for region · enterprise · institution ▲employee education ▲field training program ▲industry academic joint research ▲support for technical commercialization ▲patent technology transfer ▲making consultative group. It is planning to build the systematic industry academic cooperation model for co-prosperity with the paid membership enterprises.
Yundoo Chung, the chief of University of Seoul Industry Academic Cooperation Foundation, said "We are now anticipating for this establishment of the ICC to contribute to create profits for its own based on the systematic industry academic cooperation programs and to build the cooperative system among industry, government and academia by discovering appropriate field of ICC industry for University of Seoul."